In 1990 we were a group of singers, who had been studying with the great buffo bass Federico Davia in London. After a sold-out series of opera scenes at the Theatre Museum's theatre (destroyed in 2007 from lack of funding/developers), directed by Federico, Opera Circus was born. David Pearl, Janet Mooney, Don Bennington and Tina Ellen Lee with pianist Chris Squires…..and then the ensemble grew.
We created shows like Kill Me I Love you with various improvised changes into Kill Me I love you Too! Which toured for over 5 years. Shameless, another 5 years of touring and King Stag, middle and small scale versions, Cat Man's Tale and a variety of experiments including Me Me! at Battersea Arts Centre. We learnt from and were directed by David Glass, Peta Lily, Marcello Magni, Kathryn Hunter, John Wright and many others, especially Monika Pagneux – we were very lucky.
Creating performances with the children of the State Orphanages 1 and 2 in Vilnius, Lithuania, as part of the Lithuanian International Festival of Theatre, were the turning point for us. Then we met Nigel Osborne, composer and aid worker in Tbilisi, Georgia as part of the GIFT Festival. Things for the company and its artists were never the same after that.
There is more history under Global Work.
This page is about what we do now.
Opera Circus originally commissioned the new chamber opera, Naciketa, over a decade ago. Working with Nigel Osborne, composer and Ariel Dorfman Librettist, we have been on a long journey of discovery, researching in India, in the UK with work in progress performances of parts of the opera with Opera North Projects, sharing the first sharings with audiences across the UK, and finally being ready with a tour of a planned production, having 3 years of development work wiped out by Covid. This has given us the chance to develop aspects of what is now, The Naciketa Project, that would never have happened without this delay and moving into a time when the relevance of the opera is profound and the linked social care, new technology, science and arts elements and a host of major partners are now in place.
"The music drama Naciketa is the story of a child of the Ancient Indian Upanishads, composed by Nigel Osborne and spirited by librettist Ariel Dorfman into the modern world. It is in one sense the story of the condition of children in our world. In another, it is a narrative of trauma: of illness, betrayal, murder and war and how music and nature may offer a form of healing.
The music, film and installations will exist as autonomous art but will also form the core of an action to promote and develop the use of music and technology in support of trauma informed care and ranging from depression, abuse and neglect to the challenges of the elderly and perinatal care."
Nigel Osborne, composer and Emeritus Professor of Music, inventor and aid worker.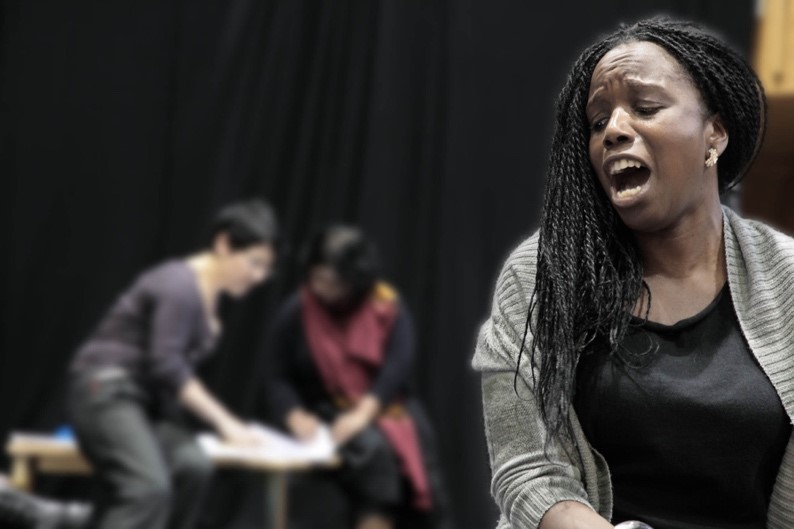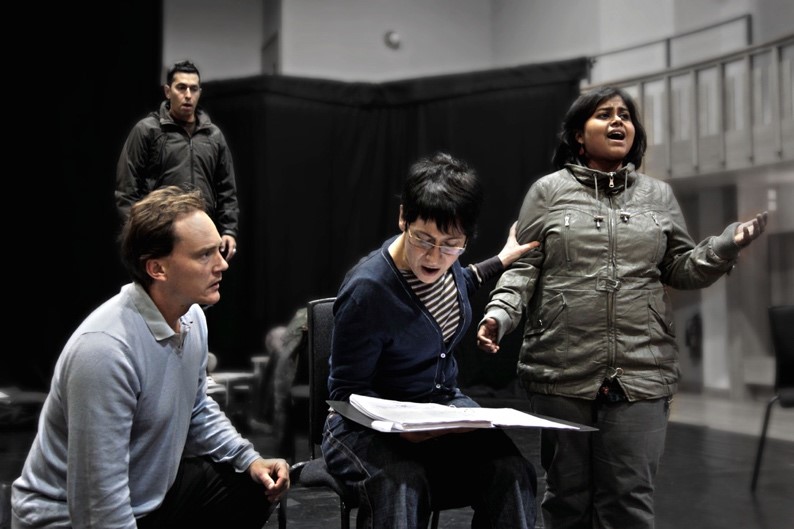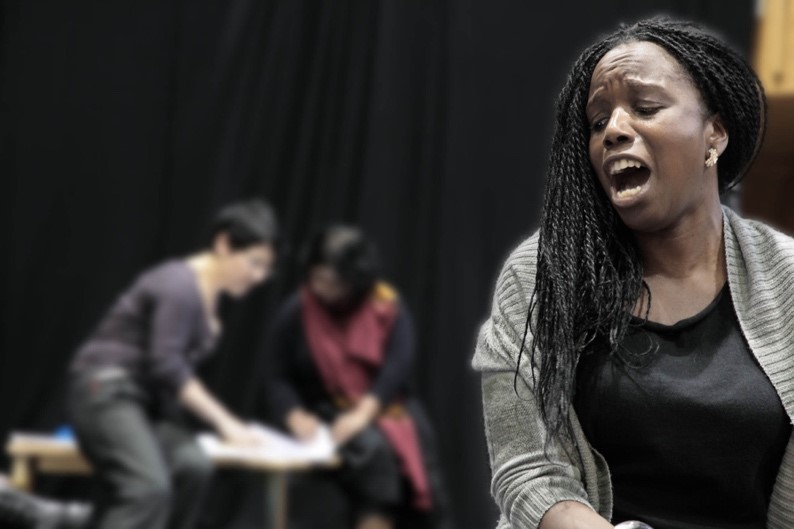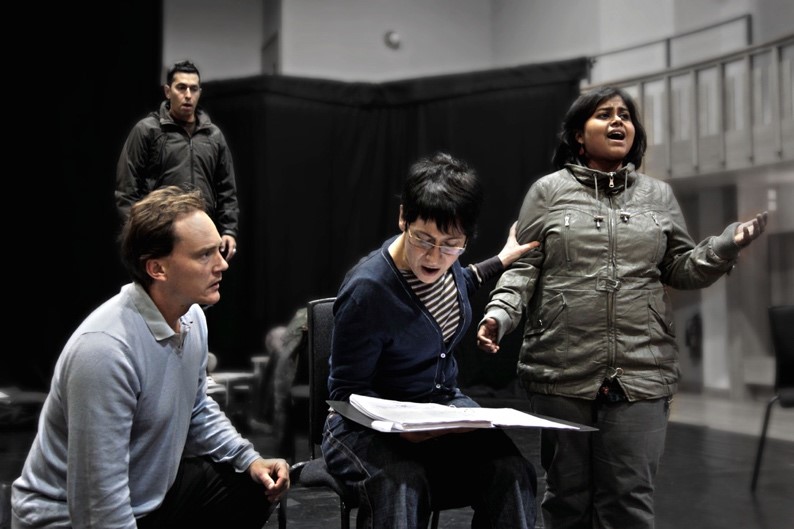 The
Complete Freedom

of Truth
The Complete Freedom of Truth, our longterm youth arts programme, which began in 2008 in Srebrenica, Bosnia and Herzegovina, and is incredibly vital to all of our work; this statement on the TCFT web site was written by a young participant. It works just as well for our new chamber opera, Naciketa.
"We seek to bring together a diverse community of individuals, constantly developing our collective understanding of what it means to be inclusive and accessible to people of all backgrounds, regardless of ability, gender, sexuality, race or class.
Tolerance, inclusiveness, deeper learning and an understanding of others is at the heart of this creative process.
It seeks to foster understanding between people from different backgrounds, transcend language barriers and facilitate the space in which to create emancipatory change, through the exchange of culture and the highest quality facilitation through traditional and modern art forms."  Amy Wisenfeld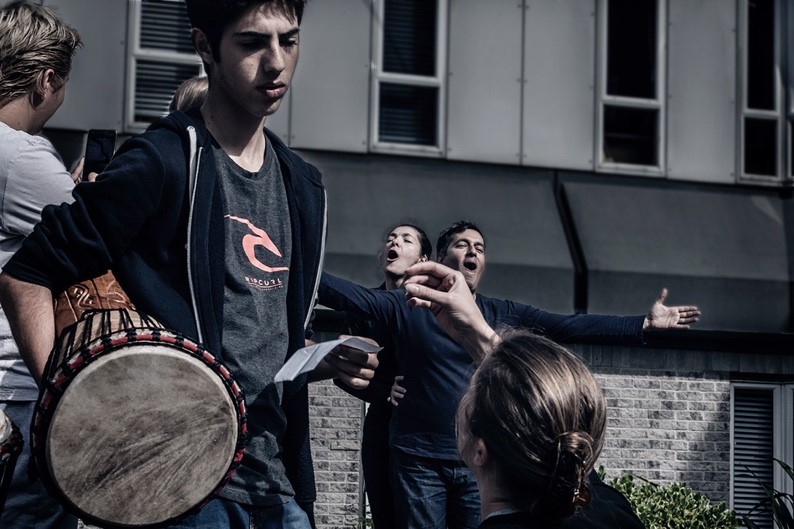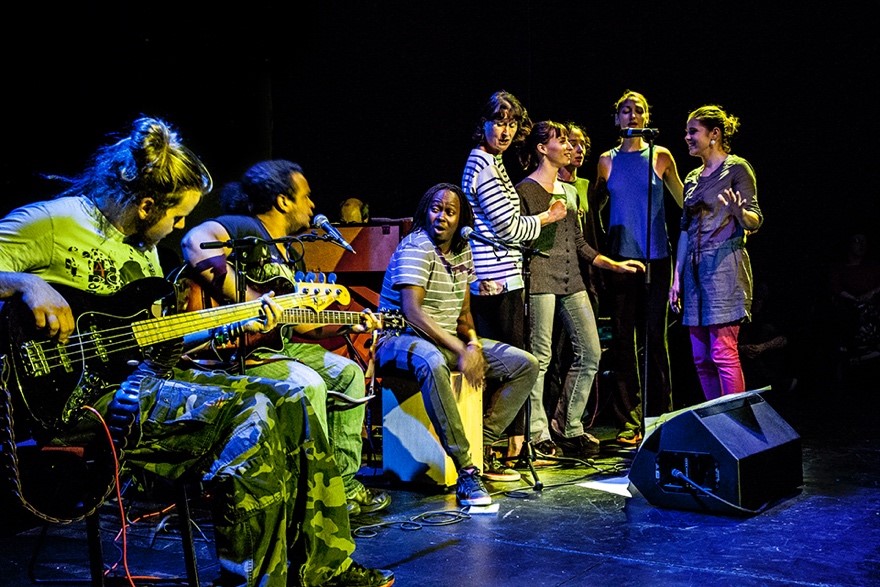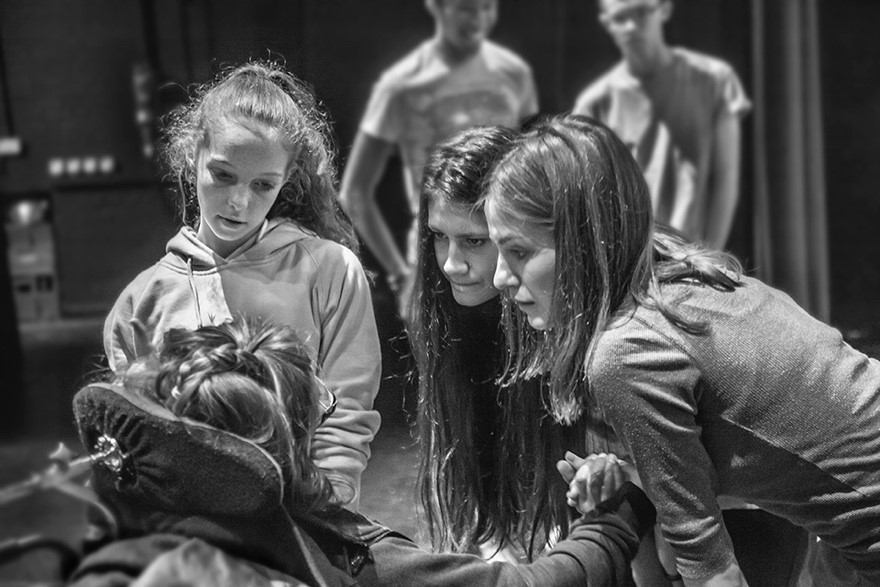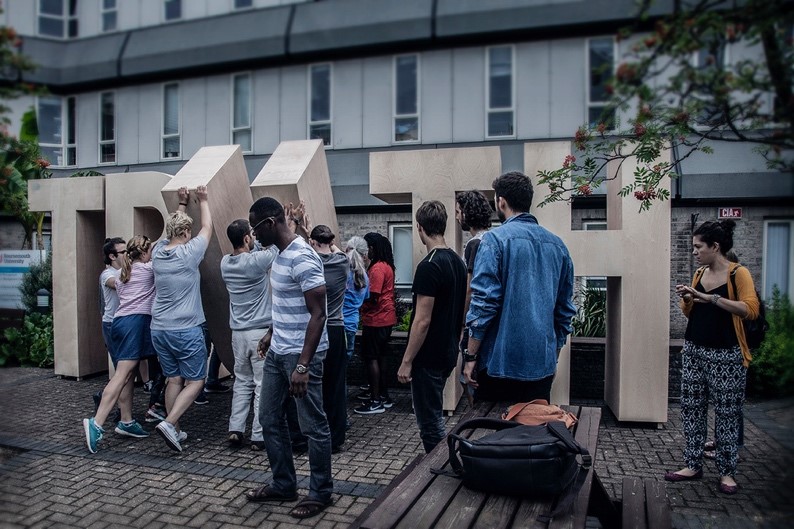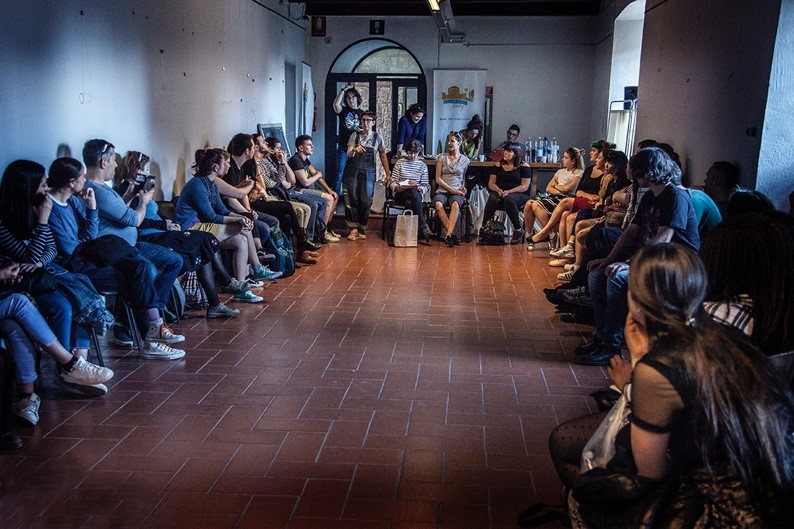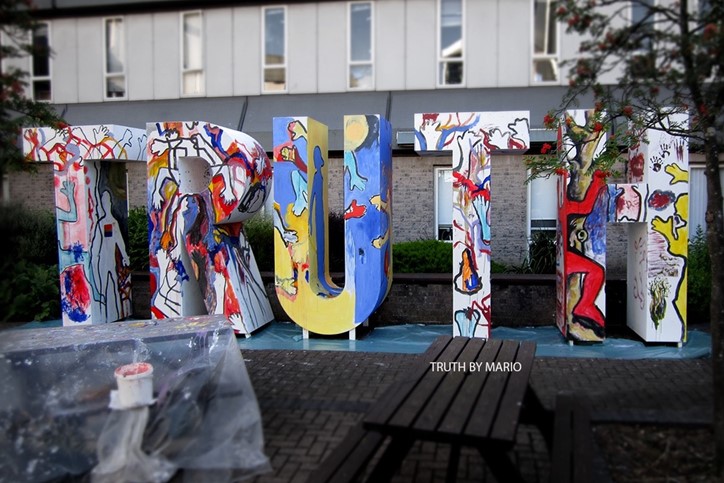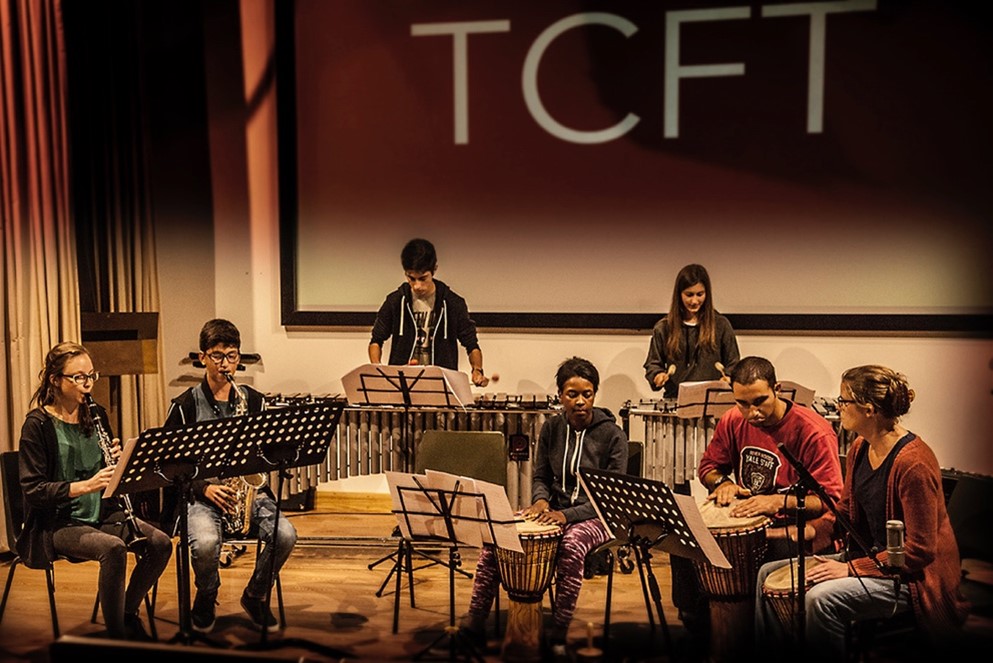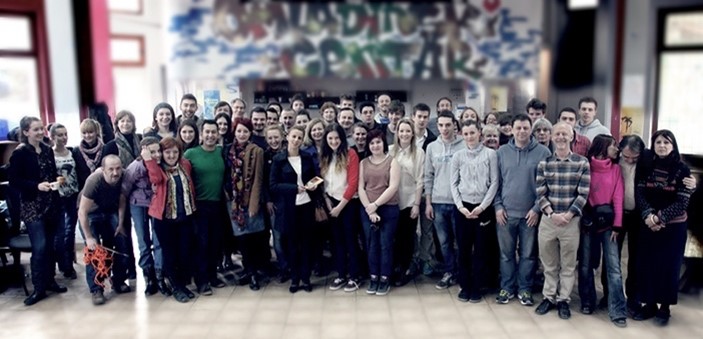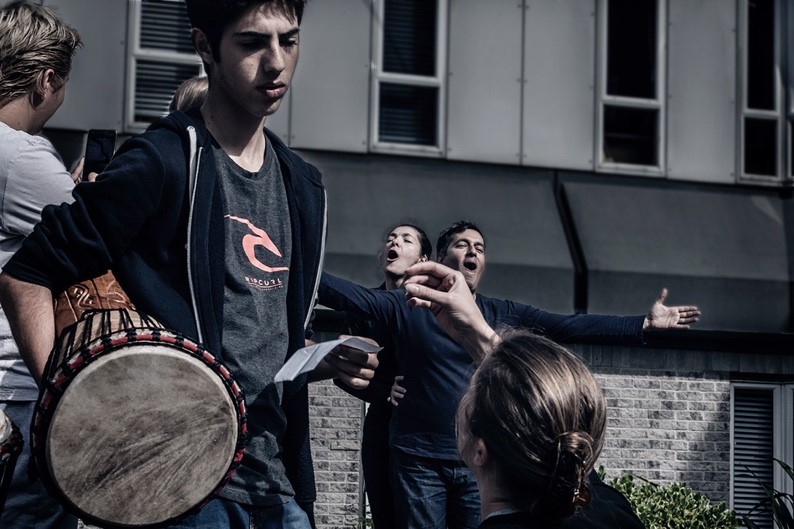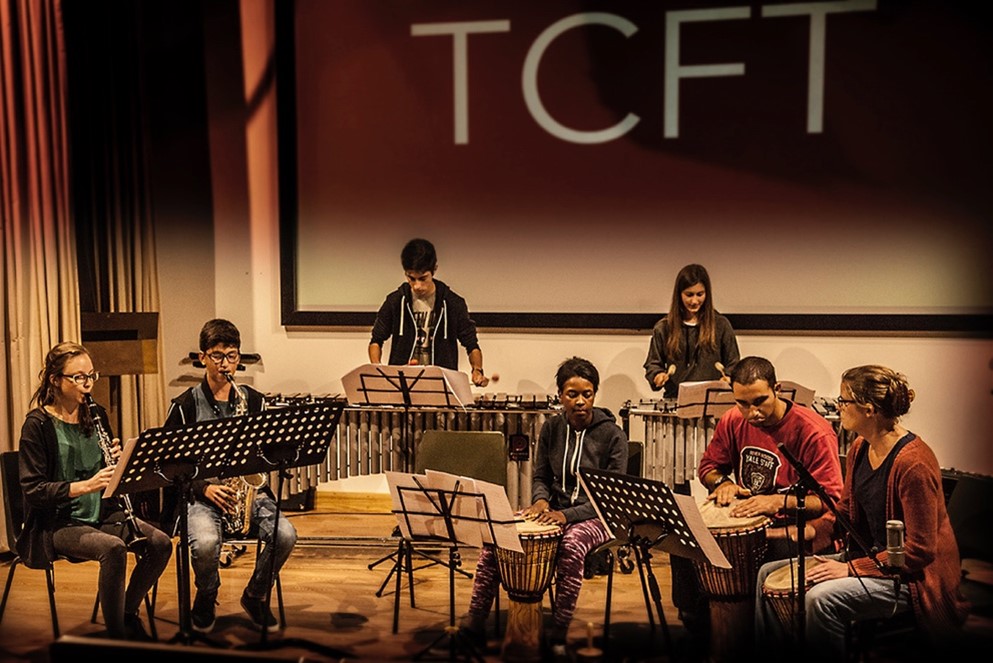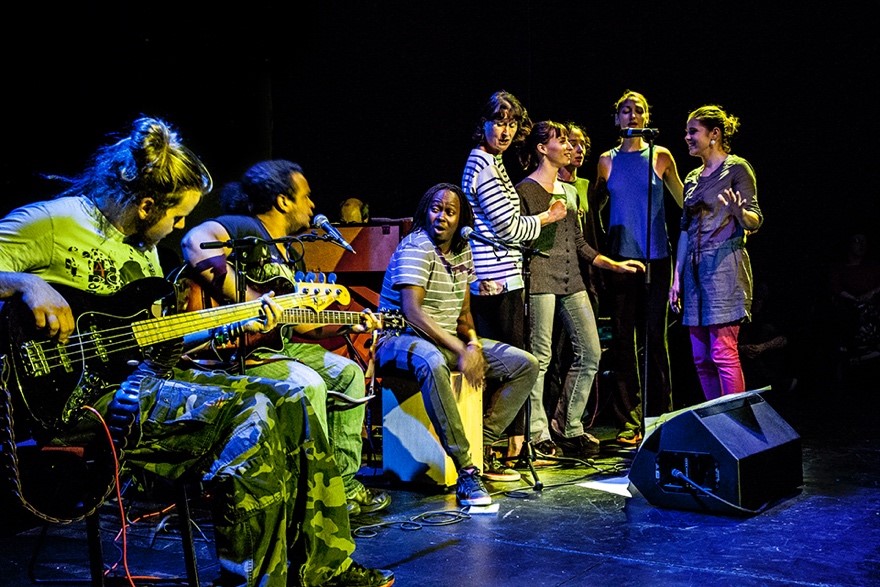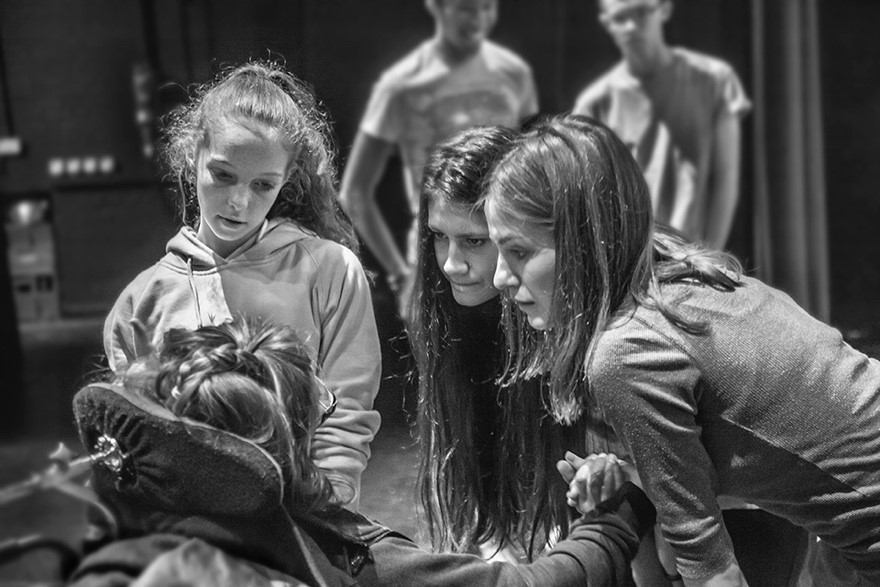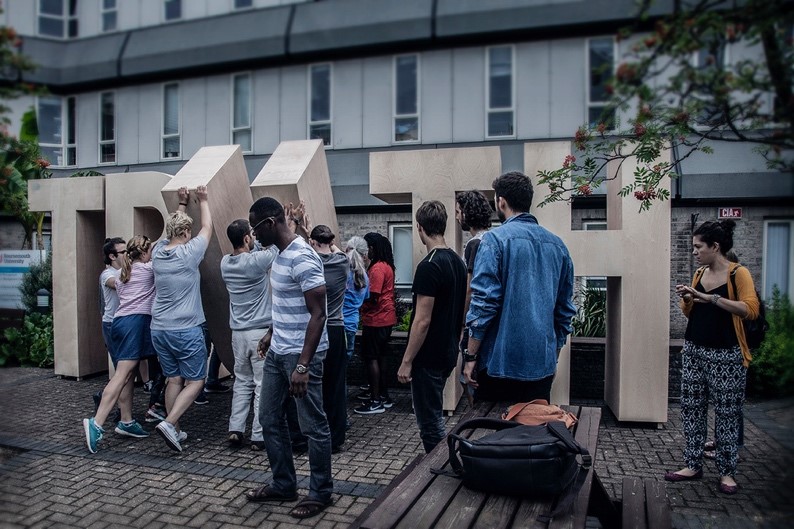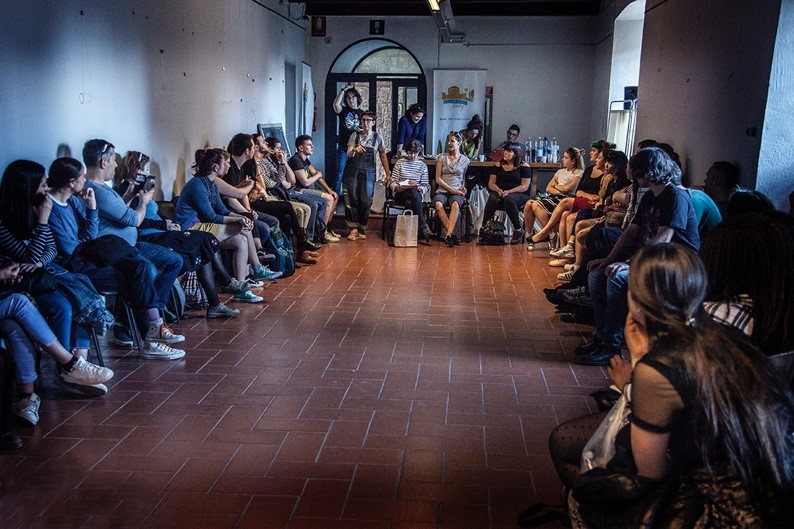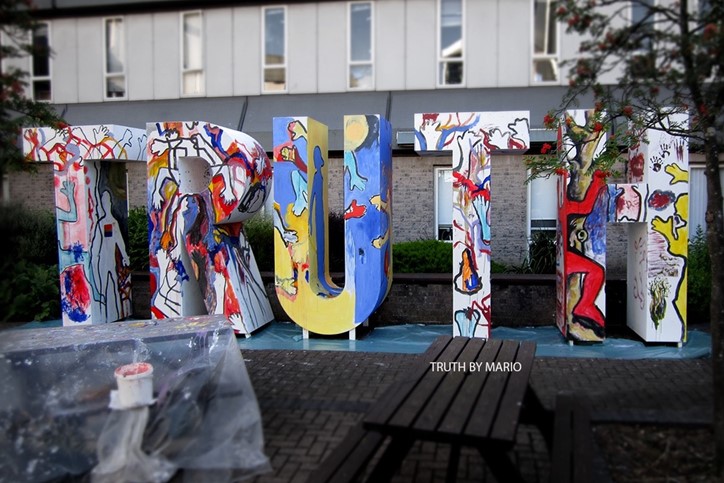 And all of this work affects our other Local and Global activities, some single events such as a World Music Concert in December 2021 on International Human Rights Day in Bridport, Dorset which was live streamed to 47 primary schools in the County. We are partners with several local charities and organisations supporting the development of Edible Gardens in primary schools, with music and arts contributions. Izazov as part of Changing the Story and Get Close to Opera, two projects run by and with other partners, Leeds University the former and Matera Hub, the latter.
https://izazov.org
https://changingthestory.leeds.ac.uk
https://www.getclosetoopera.eu
Our networks and wider relationships and partnerships extend across the globe, in particular in Wider Europe and back into the village halls in West Dorset. Most importantly remaining close to our EU partners and not cutting off from the heart of our culture, nor the artists who are part of a close wider ensemble of people who use art to engage with diverse communities in particular young people, for all the good we know it can achieve.
We couldn't do what we do without all of those who sponsor, fund, support, volunteer, advise and guide. Just saying thank you never seems enough. See each project for details about our partners and funders and in particular our Board of Trustees, without whom survival would have been difficult.
Now the two main elements of our work have moved closer together, the creation of art and using art to create social change, with the learning from one being absorbed by the other.
Every process we begin or continue to develop is realigned with the changes that are made, as a result of the learning.
Mistakes and small successes deepen the thinking. Trying not to be influenced by imposed language or titles along with "sector" demands, changes enforced by political manipulation of the arts, or the necessity of leaning too far towards funding guidelines that don't fit, thereby distorting the work.
Finding a half-way house that accepts responsibility and hangs on to vital freedoms and morality.
Generosity, kindness, awareness, trust, equality and care. Deeper and critical thinking and our and the planet's survival.
Personal statement by Artistic Director, Tina Ellen Lee.